---
The editor's edit: Tuesday
---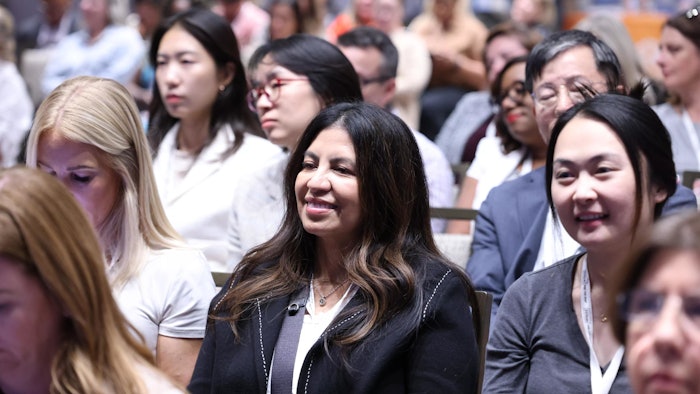 Here's our pick of between-meetings must-see experiences and events for Tuesday at IMEX.
Today
Before you head into the exhibit hall for IMEX America 2023 (doors open at 9 a.m.), join MPI keynote Nick Santonastasso (8:30 a.m.) in the North Convention Center for a powerful start to the IMEX day as he shows you how to reach peak performance and dominate your goals.
We're marking the opening of the exhibit hall with a ceremony at the Google Xi CoLab on the Inspiration Hub, booth F300 at 9:30 a.m. Join Reverend Maya Jaguar to experience the power of ritual and start to build your IMEX community.
Stay on at the Inspiration Hub and stay on the power theme with Access for all: the power of accessible, inclusive tourism in the Ideas Theater at 10 a.m., part of AVoice4All in association with Destination Toronto.
At 11 a.m., join Encore's Khris Baizen and Anthony Vade for a fireside chat at booth F600 on Designing for belonging from the inside out.
Celebrate Pinktober with Hard Rock International from 10 a.m. until 12 noon by "playing pink" on a Les Paul guitar in support of breast cancer awareness and research. And before you leave the exhibit hall for the day, join Atout France booth E2016 at 5 p.m. for champagne and a very special on-the-ball performance from freestyle soccer world champion Caitlyn Schrepfer.
Tomorrow
Lace up your running shoes for the IMEXrun (powered by PRA and sponsored by Amsterdam Convention Bureau and the Netherlands Board of Tourism & Conventions). Join the IMEXrun community outside Daylight Beach Club at 6:45 a.m. for a 5K day-break run along the Strip. And for every IMEXrunner, Netherlands Board of Tourism & Conventions will make a donation to the Free To Run Foundation.
Post run (and post coffee) join MPI keynote Erin King as she takes the stage at 8:30 a.m. in the North Convention Center and learn how to unlock your big deal energy. See you there big-deal IMEXers!