---
The editor's edit: Wednesday
---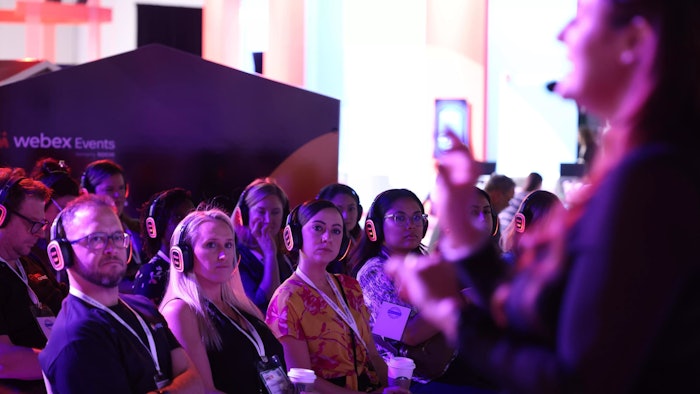 Today
Do you a) choose comfort over courage or b) embrace boldness and audacity? If you're more in the a) camp, we recommend letting Erin King unlock your big deal energy at 8:30 a.m. in the North Convention Center.
Or, if the need for comfort overrides everything else, head for a midweek reset in the Resilience Room, a calming retreat for recovery from sensory overwhelm, created in partnership with the Neu Project and Marriott Bonvoy Events.
Promising to improve well-being, focus and productivity, the Accor team are inviting you into their Energy Zone at booth F1052 between 10 a.m. and 12 noon for vibro-acoustic massage, LED lighting and forest air breathing.
If a caffeine fix is all you need, stop by Costa Rica DMC booth D3010 for a chance to win some of the world's finest coffee at the gourmet Costa Rica coffee raffle, 10-10:30 a.m.
Make your way to the IMEX-EIC People & Planet Theater at the Inspiration Hub at 2:30 p.m. for Innovations and Impacts case studies from Ireland, Helsinki and Switzerland, three destinations with a shared sustainably sensibility and desire to create a positive impact.
Join Tourism New Zealand between 2-4 p.m. for healing teas, tonics and treats at their manaakitanga afternoon wellness tea at booth E1204. And before you leave the exhibit hall, drop into booth C4348 to release your inner Maasai warrior, African queen or intrepid explorer with Extraordinary Events and Tours.
Wednesday night at IMEX America means just one thing: the MPI Foundation Rendezvous on Drai's spectacular rooftop. We'll see you on the dance floor.
Tomorrow
Make the Google Xi CoLaboratory at the Inspiration Hub your first stop tomorrow for a unique opportunity to rise and shine with a sense of connection and vitality. This belonging energizer will be led by the amazing Party Scientist Jacques W. Martiquet at 9:30 a.m.