---
Irrepressible, energetic, enlightening
---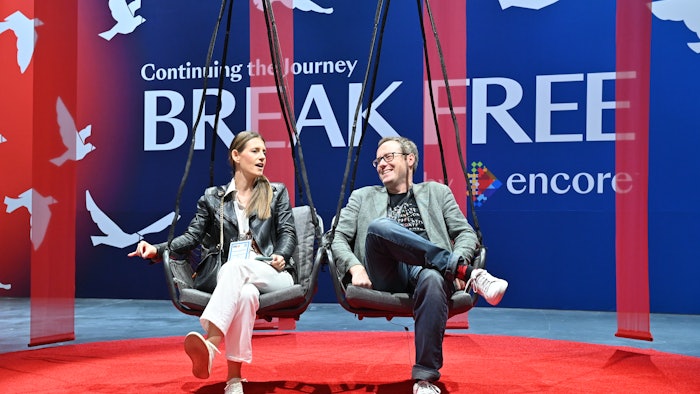 Our refreshed, revamped and downright riveting Inspiration Hub (sponsored by Webex) drew in the knowledge-seekers, idea-gatherers and inspiration-hunters to the Ideas, Insights, Curious Minds and Perspective Theaters; the IMEX-EIC People and Planet Theater; and the experimental Google Xi CoLaboratory for drop-in-packed-with-insight sessions on everything from cultivating empathy to elevating your events career.
Boosting the irrepressible energy of the exhibit hall, hundreds of (wildly) irrepressible IMEXers took part in the Wellbeing Challenge (designed by Maritz, sponsored by Harrah's Reimagined and powered by Heka Health), the heady HIIT workout to support the PCMA Foundation and the iconic and ever-uplifting IMEXrun (sponsored by the Netherlands Board of Tourism & Conventions and Amsterdam Convention Bureau, powered by PRA).
And because even the most extrovert of event professionals needs a moment or two of calm, two new restorative retreats offered welcome respite from the exhibit hall energy—our dedicated Quiet Space and the Resilience Room, created in partnership with Google Xi's Neu Project and Marriott Bonvoy Events.
"I always leave a few meetings open so I can fit in people who reach out to me on site, and I can also benefit from the education. I always make sure to walk through the technology section because that's the type of stuff that really interests me—upcoming event technology, AI and everything in that sector."
Megan Barry, vice president of travel operations for 160over90
"I made time for personal and professional growth, and attended four sessions at the Inspiration Hub, which greatly enriched my experience."
Lauren Schomer, meeting and events planner for CWT Meetings & Events