---
Thailand to host IDF World Diabetes Congress 2025
---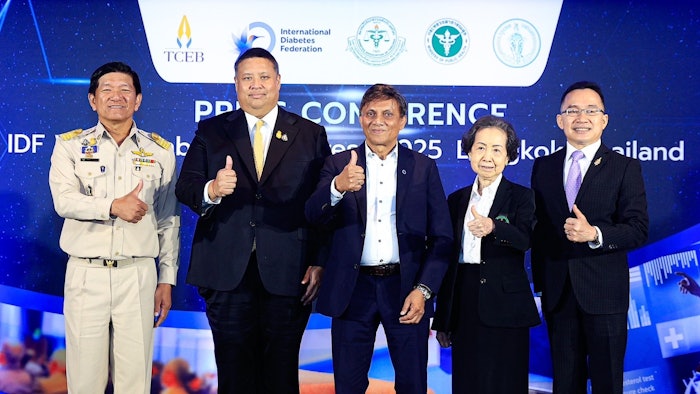 Thailand has been selected to host one of the world's largest conferences on diabetes for the first time in the Southeast Asia region. IDF World Diabetes Congress 2025 is expected to attract 10,000 attendees from around the world, generating nearly $12 million in revenue for the country.
Landing this medical conference falls in line with Thailand's overall strategic goal of becoming a global medical hub while leveraging Thai medical and public health.
"Thailand is the first country in Southeast Asia that has been granted the right to host the IDF World Diabetes Congress," said Wannee Nitiyanant, MD, president of the Diabetes Association of Thailand. "This will be an important opportunity for Thailand to raise awareness of its outstanding, quality medical services, as well as to showcase the country's multidimensional readiness in hosting world-class medical conferences. On top of that, it is the chance to demonstrate our world-renowned culture and attractions to the global audience."
The IDF World Diabetes Congress is held every two years in member countries and rotates across continents around the world.
>> businesseventsthailand.com/en
>> Booth F917