---
Monterey County reaches world-class culinary status
---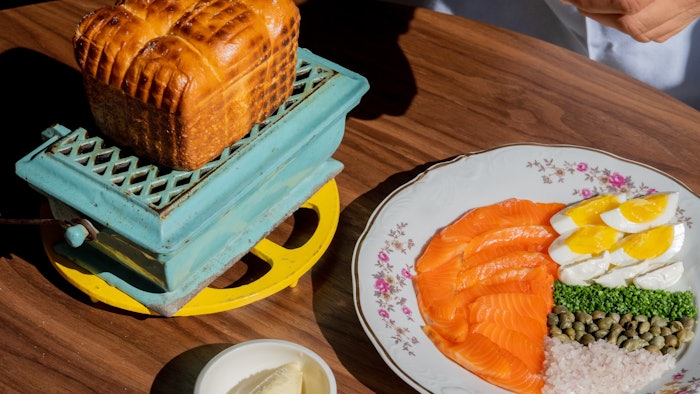 MICHELIN Guide has awarded one star to Chez Noir (Carmel-by-the-Sea), helmed by Chef Jonny Black and Monique Black, and appointed the MICHELIN Sommelier Award to John Haffey, lead sommelier of Aubergine (Carmel-by-the-Sea).
These esteemed recognitions come on the heels of Maligne (Seaside) being named a Bib Gourmand. MICHELIN awarded Monterey County with the sole recognitions on the Central Coast this year with Chez Noir being one of only six California additions.
"Monterey County is reaching new heights as a world-class culinary destination and the prestigious MICHELIN star awarded to Chez Noir is another step in that direction," said Rob O'Keefe, president and CEO of Monterey County CVB. "MICHELIN is a beacon for travelers interested in culinary experiences and with our wide range of lush vineyards, a wealth of seafood and bountiful agriculture, our destination offers an unappareled collection of epicurean adventure."
Hailing from Quince, Atelier Crenn and Per Se, Chef Jonny and Monique Black have reconceived the notion of fine dining with Chez Noir, offering a heightened dining experience in an approachable yet chic and modern setting.
Chez Noir joins Aubergine as Monterey County's MICHELIN-starred restaurants, with Maligne and Yafa holding Bib Gourmand status, and an additional 16 recommended restaurants across Seaside, Monterey, Pebble Beach, Big Sur and Carmel.
Aubergine's Lead Sommelier, John Haffey, is celebrated as the Sommelier Award winner of 2023 for his expertly curated 1,800-selection wine list that complements Chef Just Cogley's lauded tasting menu. Haffey joined Aubergine in 2018 after polishing his palate at local wineries throughout Carmel Valley, including Folktale Winery, and is a Certified Sommelier and French Wine Scholar.
>> seemonterey.com
>> Booth D3253