---
BVI's Harrigan awarded MBE from His Majesty King Charles III
---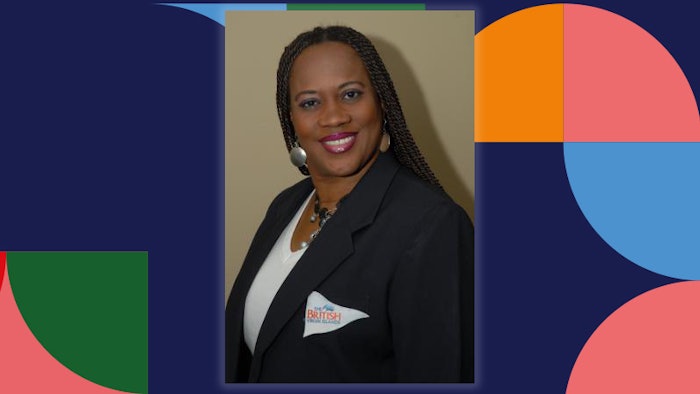 Lynette Harrigan, niche marketing and tourism liaison manager at the British Virgin Islands Tourist Board & Film Commission received the award of Member of the Most Excellent Order of the British Empire (MBE) from His Majesty King Charles III for her contributions to international travel during the COVID-19 pandemic and to the community in the British Virgin Islands. 
Lynette, who has served the BVITB for over 20 years is highly regarded in international tourism circles and has helped to build the reputation of the British Virgin Islands as a top destination for romance, sailing, dive adventure, luxury and meetings and incentives travel.  Her work has helped to diversify the tourism mix and create more business during the traditional tourism off-season.
In a recent press release by the Government of the Virgin Islands announcing the award, Lynette was said to have, "… provided exceptional service to hundreds of tourists and industry partners, even during the recent challenges. During Irma, she offered a lifeline to international partners providing crucial updates and in COVID, she assisted tourists and locals in navigating the changing and at times complex quarantine protocols and producers. She became the 'go to' person, working exceptionally long hours to offer around-the-clock assistance to resolve COVID-related travel issues."
In the release, Lynette was also recognized for her outstanding work in the community over the years as an individual and as a leading Rotarian in the British Virgin Islands.
Commenting on the award, His Excellency Governor John Rankin, CMG, said, "Lynette is a great representative for the BVI. Over the last two decades, she has repeatedly gone above and beyond in her work for the BVI Tourist Board. She strove tirelessly throughout the pandemic to support travel, which was appreciated by both the industry and tourists.  This award rightfully recognizes her outstanding achievements for tourism in the BVI, particularly through COVID, as well as her contribution to the wider community."
Lynette responded, "I am grateful that His Majesty has bestowed the honor of the MBE on me, and I shall continue to serve my community with pride and humility.  Though each day presents new challenges, I am driven to succeed and am truly appreciative of this recognition."
>> bvitourism.com
>> Booth D2839