---
JW Marriott Marques Dubai continues to soar
---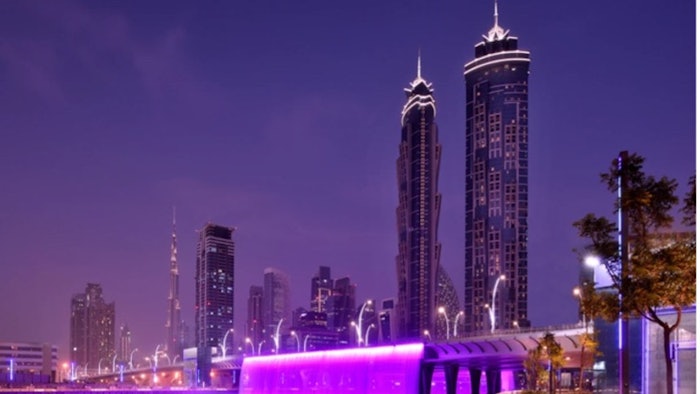 Over the past decade, JW Marriott Marquis Dubai has established itself as an industry leader in the UAE market, serving as a benchmark for hospitality standards both regionally and internationally. Centrally located in Dubai's bustling downtown area, the hotel has become a flagship in Marriott's global portfolio.
JW Marriott Marquis Dubai is the brand's largest property in the region and stands as one of the tallest five-star hotels in the world. Its two iconic towers, which hold a visual reference in Dubai's skyline, comprise 1,608 guest rooms, 12 dining establishments and 32 flexible meeting rooms. With 8,000 square feet of indoor and outdoor event space, the hotel can accommodate small- to large-scale meetings and conferences for a variety of events. The Dubai Ballroom can be divided into three distinct spaces, ideal for conferences, business gatherings or private events, such as weddings.
In addition to its versatile venues for corporate and social events, JW Marriott Marquis Dubai offers modern luxury lodging and award-winning service. Its unique location provides views over downtown Dubai and is located only 20 minutes from Dubai International Airport.
In September 2023, the JW Marriot Marquis Dubai appointed Gerrit Gräf as its new multi-property general manager. Gräf has been with Marriott for more than 20 years and has held diverse roles across eight of its brands in Europe, Asia and the Middle East. As part of his extensive experience, he has overseen 14 successful hotel openings. Gräf will also serve as the general manager at Dubai Marriott Harbour Hotel & Suites.
>> jw-marriott.marriott.com
>> Booth E1417