---
New high-speed rail pulls into Orlando
---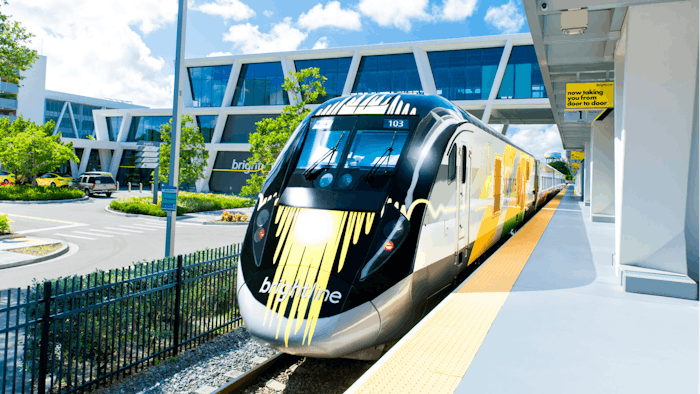 New Brightline high-speed rail service connecting Orlando to South Florida punctuates the new meeting-focused initiatives now available in Orlando.
Florida's Brightline high-speed rail service began service on Sept. 22 connecting Orlando to South Florida with stations in Miami, Aventura, Fort Lauderdale, Boca Raton and West Palm Beach. Just two weeks after opening the highly anticipated route, Brightline doubled its train service between Orlando and Miami and is running 30 trains daily with 15 departures from Miami and Orlando.
Brightline planners can turn the journey into the main event by hosting meetings and events in one of Brightline's in-station event spaces or add onboard entertainment on their trip to or from Orlando.
Groups can save with fixed rates for business travel needs. Brightline also offers a simple and accessible custom portal to book trips, allowing groups to have full control over their travel budgets. The portal also helps streamline travel by providing planners or organizers the flexibility to digitally transfer single or bulk rides for employee business travel. 
>> orlandomeeting.com
>> Booth C3819