---
Meow Wolf's Omega Mart bolsters event offerings
---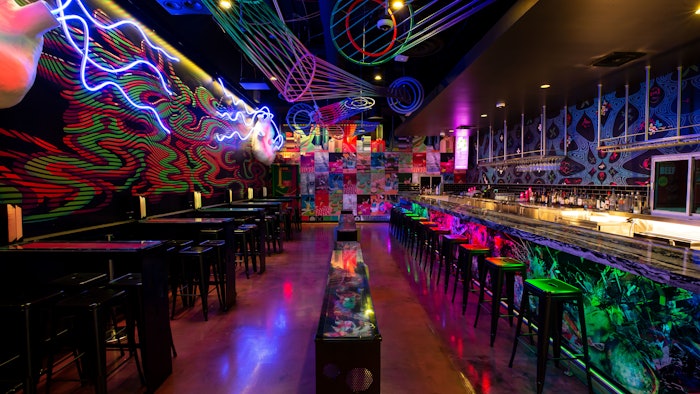 Promising events with portals of possibility, events that build teams by sending them on scavenger hunts through mind-bending, art-filled landscapes, Meow Wolf's Omega Mart at the AREA15 art and entertainment district in Las Vegas, buzzes with opportunity for groups large and small.
Quickly growing to be known for intimate, out-of-the-ordinary events, Omega Mart's 52,000 square feet can host larger groups for full-facility buy-outs as well. Event organizers can book the entire facility for groups during regular or extended operating hours. This option covers tickets for all guests in attendance. Catered food and beverage options are also available.
"America's Most Exceptional Grocery Store" now offers a new Flex Entry program. With Flex Entry, participants choose a date to explore and can arrive anytime via a dedicated VIP line for easy entry. Blocks of group tickets can also be purchased to allow groups to enter at the same time, or across multiple adjacent entry times.
From a special lanyard or wristband to custom-tailored evenings of inspirational art and music, VIP experiences at Omega Mart can be tailored to a specific group's particular interests and needs. Curated by a committed sales and marketing team who know all there is to know about Omega Mart, these experiences range from market research/product testing, a custom Dramcorp ART Tour, to an in-depth Omega Mart Scour or custom-built experiences.
Any group event can be enhanced with beverage and merchandise add-ons. Visits can also be customized to include the secret bar, Datamosh. The Omega Mart team can also curate giveaways specifically for groups so each person can take home products such as an Avocado Coin Purse, a Kiwi Hamster, or a T-shirt featuring the Tattoo Chicken.
>> meowwolf.com
>> Booth C3939