---
Arizona Meetings invites you to win a trip to spring training
---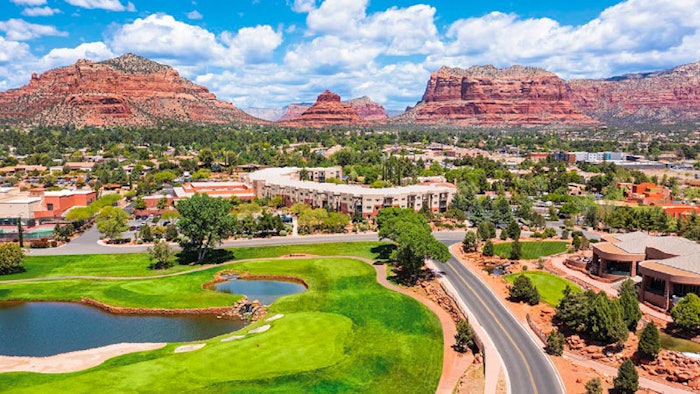 If you want to experience the excitement of the Southwest, stop by the Arizona Pavilion for a chance to win a Cactus League Spring Training getaway. All you have to do is take a picture with Stella the Saguaro, the 9-foot-tall convention cactus, and post the selfie on social media with the hashtag #MeetPHX for a chance to win.
You can also enjoy a treat and have Phoenix Center catering company photo-realistically print your cactus picture on a tasty cookie.
While you're there, you can learn about hosting your next meeting in Arizona in well-known places like Phoenix, Scottsdale and Tucson, or somewhere a little more off the beaten path. Arizona offers meeting hosting at an Arizona dude ranch or while cruising on a full-size train through the Verde Valley.
>> arizonameetings.com
>> Booth D3205