---
IMEX and ExpoPlatform agree to three-year official partnership
---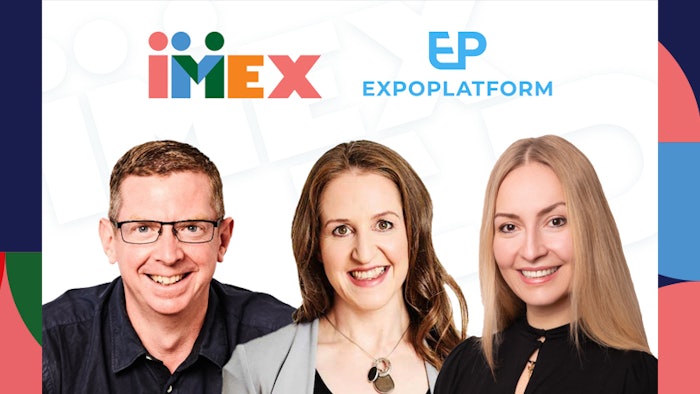 IMEX Group has agreed to a three-year partnership with ExpoPlatform as its official event tech partner. The announcement comes after a successful IMEX Frankfurt 2023 in May where ExpoPlatform launched a new, online platform with features designed to maximize business connections and ease the user experience.
A new edition of the platform is being unveiled at IMEX America, with optimized and improved tools.
"Changing one of the most fundamental systems IMEX uses was a huge task," said IMEX Group CIO Gary Coombs. "But ExpoPlatform has an innate understanding of our requirements as a trade show organizer. The result was a new online platform with a range of features and tools carefully designed to maximize business connections and ease of use."
Tanya Pinchuk, CEO of ExpoPlatform, said the company is delighted to be working with IMEX over the next three years.
"Continuous partnership with IMEX is not only very inspiring for organizer-provider dynamics, it is also a constant check-in of our technology on whether it is innovative enough to push the high industry standards further," she said.
>> expoplatform.com
>> Booth C4843