---
MPI partners with IMEX for Smart Monday
---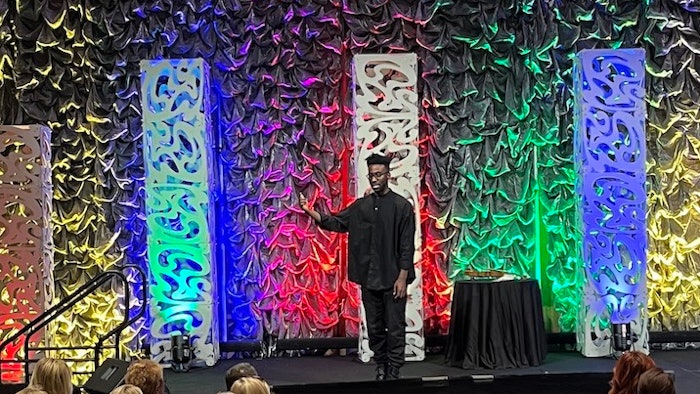 It's time to get smart with Smart Monday today at IMEX America with a full day of complimentary education and professional development.
"The agenda for Smart Monday is a collaboration between MPI and IMEX, as we seek and find the compelling topics, formats, educators, facilitators and speakers," said Jessie States, CMP, CMM, vice president of the MPI Academy. "We also extend opportunities to other industry associations, nonprofits and organizations to ensure that all our industry community is well represented. Our She Means Business programming continues to be one of our strongest partnerships, in collaboration with IMEX and tw magazine."
She Means Business is a Smart Monday staple, bringing together industry leaders, influencers and thought-leaders to not only discuss the role of women in business but to envision how women and men can continually work to elevate the presence of women within the industry. This year's She Means Business, emceed by Courtney Stanley, CEO of Courtney Stanley Consulting LLC, is focusing on how women can help lead the way in dealing with the global economic crisis.
MPI also has a hosted buyer program that helps facilitate valuable connections at IMEX America, along with booth education sessions and MPI Foundation fundraising events that benefit the future of the meeting industry. The program is highlighted by MPI Rendezvous, taking place Wednesday at Drai's Beach Club and Nightclub, and sponsored by Caesars Entertainment.
MPI keynote speakers begin today with Tucker Bryant and The Artist's Guide to Unlocking Innovation, followed by Nick Santonastasso and Peak Performance: Dominating Your Goals on Tuesday and Erin King and Unlocking Your Big Deal Energy on Wednesday.
>> mpi.org
>> Booth F431