---
Fill It Forward promotes going beyond and giving back for good
---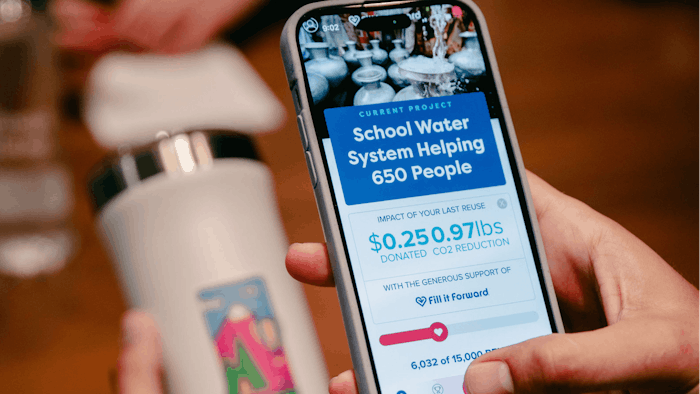 Through its reusable products and innovative technologies, Fill It Forward generates global initiatives that inspire generosity and sustainability. Its ongoing creative and collaborative efforts have helped to raise its overall B Impact Score from 78 to 114 over the last several years. In contrast, the average score for most business who complete the B Impact assessment is about 51.
Fill It Forward is one of many B Corp organizations participating in this year's missive, "We Go Beyond." More than 6,300 B Corps in 89 countries across 159 different industries have come together to encourage individuals to make an impact that gives back to people and the planet.
The purpose of certifying as a B Corp is to commit to a worldwide movement that strives to raise the standards for caring for others and the environment. B Corps make decisions that have positive business impacts and help advance the global economic system to be more inclusive and equitable.
Fill It Forward has created a collection of stories to illustrate partnerships and collaborations that have successfully amplified their impact, improved sustainability efforts and implemented principles to give back.
"We positively impact society by inspiring the world to reuse and by supporting clean water, food and reforestation projects around the world," said Allan Babor, director of global giving and communications at Fill It Forward.
>> fillitforward.com
>> Booth C3727