---
7 creative ideas for hosting sustainable events
---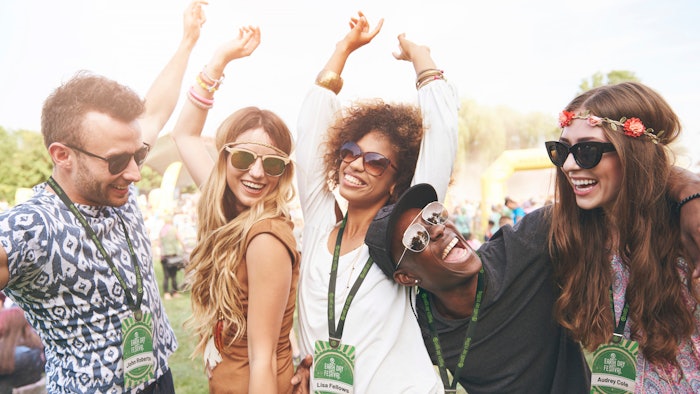 Planning an eco-friendly event doesn't have to be a headache or logistical nightmare. Read on to discover our favorite ways to reduce waste at your upcoming meetings, expos and conventions.
1.    Create a sustainable event policy. These guidelines ensure your team, venue, sponsors, vendors and stakeholders know how you plan to reach your goals and measure your success.
2.     Consider your venue's location. Lower your event's carbon footprint by partnering with a LEED-certified venue that's accessible via public transportation or within walking distance from host hotels.
3.     Share your sustainability plans. Not only is this a great selling point to entice people to exhibit or attend, but it's also great content for your website, social media and email marketing campaigns.
4.     Choose registration supplies that can be recycled, composted or reused. Biodegradable badges, recyclable name tags and eco-friendly lanyards demonstrate your commitment to reducing waste.
5.     Create event-branded badge ribbons. If you're looking for a fun and engaging way to encourage conversations, try offering biodegradable badge ribbons with phrases that are unique to your event.
6.     Minimize catering waste. Choose caterers that offer locally sourced and seasonal food items. Consider donating excess food to a local food pantry or shelter to give back to the community.
7.     Create a waste management program. Offer refuse bins marked for paper, glass, aluminum and so on. Consider offering paper straws, bamboo cutlery and reusable water bottles as attendee gifts.
Whether you're looking to decrease your carbon footprint or go carbon net-zero, get inspired by visiting pcnametag.com/sustainable-events, where you'll find fresh ideas for achieving your most ambitious sustainability goals, this year and beyond.