---
Two truths about human nature to consider for your event design
---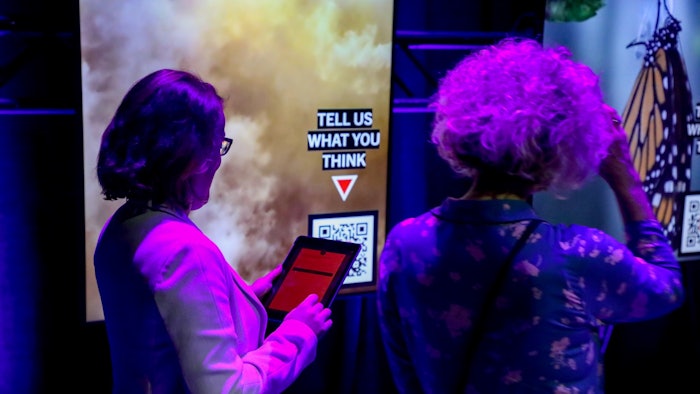 We are wired to connect. More than 32% of global adults believe "connecting me with others" is one of the top three most important things they look for in events, and 52% believe belonging is an important personal value, according to recent research from Encore.
We are also wired to be entertained. Pre-pandemic humans spent just under four hours a day with screentime. That time skyrocketed to almost eight hours per day in the pandemic and today it's still just over seven hours of screen time.
Combine those two insights and the bar is raised for the event attendee experience.
"What we're learning as event planners and designers is that not only do we need to capture the attention of our attendees more than ever before, but we also need to foster belonging and emotional connection to their community," said Amanda Armstrong, Encore senior vice president of Industry Relations and co-creator of the Break Free activation from Encore at IMEX America.
Enter immersive event design. Key insights show that incorporating multi-sensory elements enhances the event experience by fostering emotional connections, increasing enthusiasm and facilitating active participation. According to Encore research:
93% of planners are likely to use immersive tech to engage attendees
85% believe immersive tech fosters greater engagement
83% believe immersive tech can enhance event ROI
While many minds jump to large LED walls and large-scale productions when they hear the word "immersive," Encore has a goal to demonstrate that smart design and readily available AV technology can create more engaging experiences for your attendees at any scale.
So how are you thinking about human nature and engaging your attendees? Come by and experience Break Free: Continuing the Journey for more conversation on the subject.
>> encoreglobal.com
>> Booth F600