---
Gothenburg tops GDS Index for a seventh time
---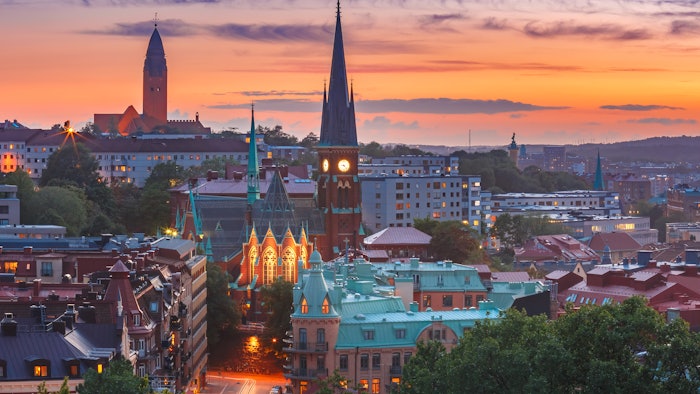 The results are in and—with a score of 95.64%—Gothenburg, Sweden, secured first place on the Global Destination Sustainability (GDS) Index for the seventh time.
One hundred destinations participated in the 2023 index, with 42 new destinations from 11 countries joining for the first time. The index is calculated based on social, environmental, supplier and destination management offerings for each entry.
Oslo, Norway, moved from 10th place to second because of its improved strategy and implementation. Copenhagen remained in third place, and Helsinki moved up from 12th place to fourth place. Eight of the top 10 cities are Nordic countries, up from seven in 2022.
Other trends noted on this year's list include:
Increasing integration with climate strategies – 85% of all cities have a climate mitigation and adaptation strategy.
Wider stakeholder engagement – 55% of new destinations are engaging stakeholders in their strategies, whereas 95% of returning destinations already do.
Growing third-party certification – Venues are leading the change. In Nordic destinations, 84% of venues are certified, followed by 41% in Asia Pacific, 46% in Western Europe, and 14% in Eastern Europe.
Formalizing social impact strategies – 44% of cities are facilitating partnerships to help clients generate a long-term, positive impact and legacy in the destination.
Increasing focus on diversity, equity and inclusion (DEI) – 75% of cities in the top 40 have DEI policies and initiatives.