---
Summer meeting outlook insights
---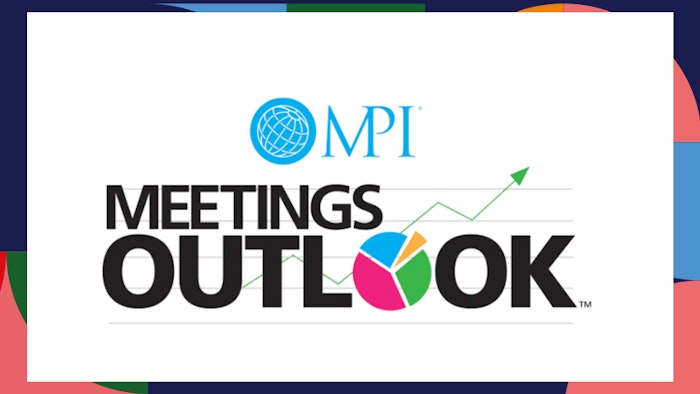 By Elaine Pofeldt
Two key trends seen in MPI's summer 2023 Meetings Outlook: a strong, ongoing recovery and staffing challenges. A full 80% of respondents said business conditions are favorable with 52% reporting that their business is back to pre-pandemic levels. However, the worker shortage is throwing a monkey wrench into many meetings and events, with 53% of respondents finding it hard to fill job vacancies (up slightly from 52% in the spring).
Although business is humming, a big question for many meeting and event professionals is how to respond to opportunities in a way that is profitable for their organizations.
Mazda Miles, CMM, principal of Perfect Events in Philadelphia, found that a three-and-a-half-day national sales meeting that she and her team planned for a corporate client at the Wild Dunes in South Carolina in February ended up growing from 200 to 250 people.
"What made it successful was that it was in person," Miles said. "Sales folks need to network and connect."
She and her team avoided "overprogramming" the event, so the attendees had time to mingle and meet on the property, which was contained on an island.
But against a backdrop of rising costs, Miles foresees clients like this one focusing more on the value and ROI from events shaping their industries in the months to come. Inflation has forced many to keep an eagle eye on costs that may impact the profitability of a meeting.
"Folks are taking the reins back and saying, 'Okay, what does this look like in three to five years? We can't do everything,'" Miles said.
She is not alone in this concern as other respondents noted the important role planners will play in helping organizations stay focused on the purpose of their events so they and their attendees get what they expect.
Read the complete summer 2023 Meetings Outlook report—supported in partnership with IMEX Group—at mpi.org/meetingsoutlook. And learn more today at the MPI booth on the IMEX America trade show floor!
>> mpi.org
>> Booth F431