---
Explora Journeys celebrates two maritime milestones
---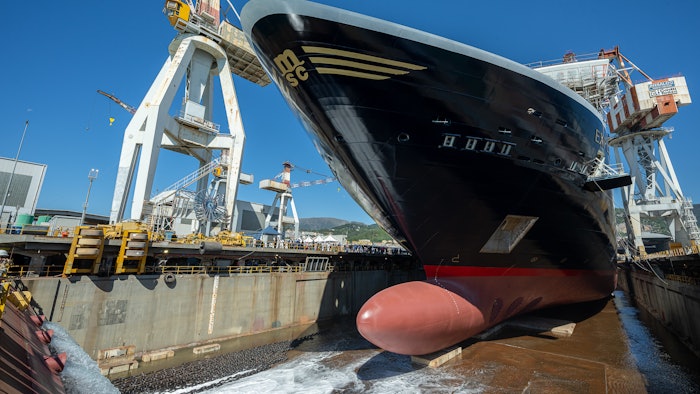 Just two months after the delivery of EXPLORA I, Explora Journeys celebrates the expansion of its fleet with the float out of EXPLORA II and the steel cutting of EXPLORA III, representing the second and third ships of a total of four ordered for the luxury lifestyle brand of the MSC Group.
"The double event today marks another major step forward on our mission to redefine ocean travel for today's discerning luxury travelers," said Michael Ungerer, CEO of Explora Journeys. "Following the successful launch of EXPLORA I and the incredibly positive feedback from the first guests, travel advisors and media, who had a chance to experience the Ocean State of Mind, the story continues, and we are now beyond thrilled to witness the next important construction milestones for both EXPLORA II and our first LNG powered ship EXPLORA III."
EXPLORA II will enter service in Summer 2024. Construction of the GT 63,900 vessel began in October 2021 at Fincantieri's Castellammare di Stabia yard in Naples, Italy, where the ship's keel was laid in May 2022.
The float out is a traditional maritime event that represents a significant moment in the construction of a new ship as it is the first time that the ship will touch water and will then enter the final phases of construction to complete interiors, fixtures and fittings.
EXPLORA III will enter service in summer 2026 and will be the first of the Explora fleet to be powered by liquefied natural gas (LNG), the world's cleanest maritime fuel available at scale, playing a key role toward the decarbonization of international shipping.
>> explorajourneys.com/us/en
>> Booth E2452