---
Oceandiva arrives in London
---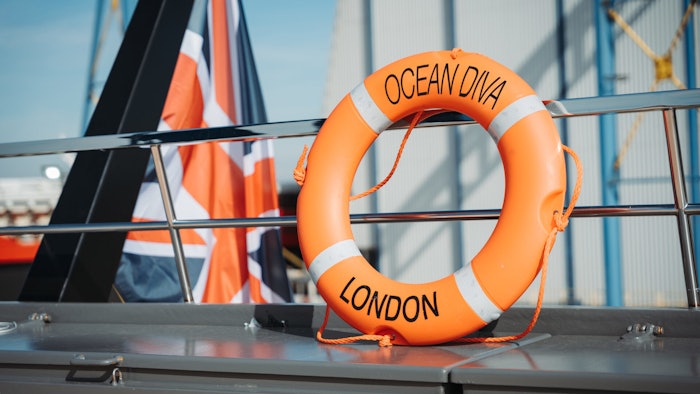 The UK's first carbon-neutral vessel, Oceandiva London, has arrived at the Royal Docks in London, where it will complete a superior fit-out and testing, and secure necessary regulatory approvals.
Oceandiva London represents an investment of over $27 million and could add more than $83 million to the London economy over the next five years, generating 46,400 days of work for local residents. The vessel is set to become the most sustainably advanced, carbon-neutral ship on the River Thames, set to revolutionize London's hospitality sector. Oceandiva London is the first passenger vessel to receive a Platinum Label Green Award granted by The Green Award, a voluntary quality assessment certification scheme that inspects and certifies ships.
Capable of 100% sustainable operation through its propulsion system and energy strategy, Oceandiva London uses fast-charging, shore-based renewable energy, and a back-up biofuel generator.
With flexible event spaces, the vessel is capable of hosting conferences, exhibitions, receptions, gala dinners, award ceremonies, product launches and brand activations for up to 1,000 guests once in full service.
"We are excited to be welcoming the launch of this one-of-a-kind venue in London," said Pru Ashby, head of sustainability for London & Partners. "Oceandiva London is a fantastic reflection of London's ability to innovate and commitment to sustainability, and is hugely important to us as a city that is aiming to reach net zero by 2030."
>> oceandiva.eu
>> Booth E1817