---
Sofitel Fiji invests $200 million for new extension
---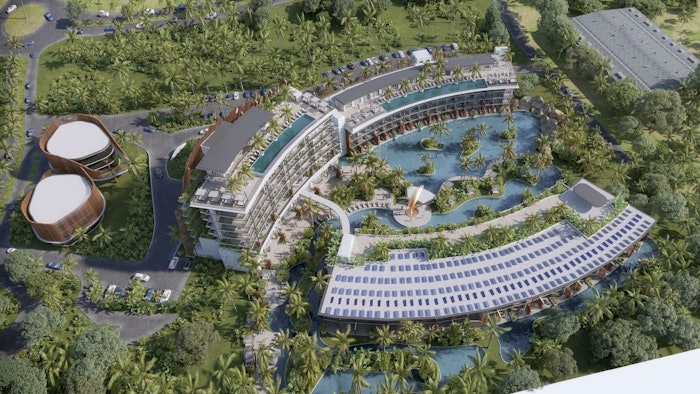 Construction on the $200 million Vatu Talei (Jewel of Fiji) by Richmond Ltd is underway on Denarau Island.
Tipped to be one of the country's largest hotel developments, the 190-room luxury resort is a project by Fiji Airways and Bank of the South Pacific-owned company, Richmond Ltd.
Richmond Ltd Board chairman Michael Nacola said one of the main focuses for the resort is sustainability and environmentally conscious features.
"The design of the resort follows the contours of the Sleeping Giant and, while we will be following sustainable building practices during the construction phase, we will also have solar panels and greenery within the resort itself," he said. "We will have a nine-story building with a rooftop bar and then there is a second building with four-stories and another rooftop bar."
The centerpiece of the buildings will be a pool—a big one.
"It will be the largest pool you will ever see in Fiji," Nacola said. "The Sofitel at the moment has the largest pool in Fiji but this pool will be four times the size of the Sofitel pool."
Sofitel Fiji Resort and Spa General Manager Vincent Macquet said Vatu Talei would no doubt strengthen the attractiveness of Fiji as a destination by providing unique experiences.
"Vatu Talei will bring all of that level of excitement for Fijian hospitality under one roof," he said.
"Having worked on this project for the last couple of years, I would say to me Vatu Talei means boldness and it is willingness to push the boundaries to the next level."
>> sofitel-fiji.com
>> Booth F1004