---
Blue Lagoon Iceland earns certification
---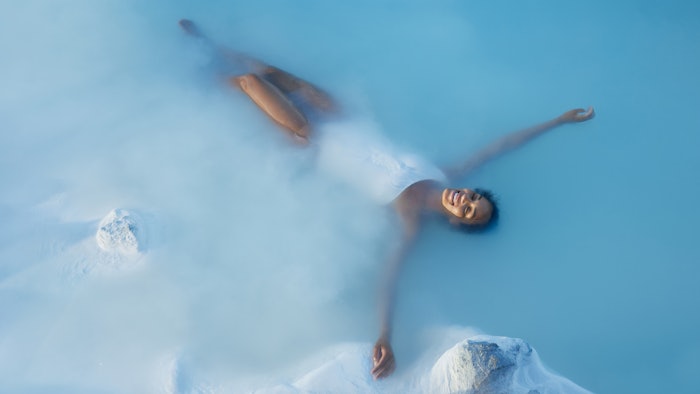 Blue Lagoon Iceland and its collection of hotels, resorts, spas, destinations, skincare lines and additional subsidiaries has announced its certification as a B Corporation™ (B Corp™), becoming one of the first Icelandic companies to achieve this distinction. The company has been certified by B Lab, the not-for-profit behind the B Corp Movement, as having met rigorous standards of social and environmental performance, transparency and accountability that represent its commitment to goals outside shareholder profit.
"Well-being for people and planet are the key tenets of Blue Lagoon Iceland and have guided the way we have conducted business for decades," said Grímur Sæmundsen, founder and CEO of Blue Lagoon Iceland. "It is what sparked our foundation and what we have been striving to achieve from the very beginning. With our B Corp certification, we now have an official standard to measure our efforts against and the tools to further evolve our social and environmental responsibilities. We will continually strive to be a force for good—not just within Iceland, but globally."
Since its establishment in 1992, Blue Lagoon Iceland has placed a strong focus on sustainability and corporate social responsibility as well as continuous research and development. The company's foundation is based on the unique geothermal Blue Lagoon Water—named one of the "25 Wonders of the World" in 2012 by National Geographic—which has been an infinite source of development from services to products, experiences to scientific research. Over the course of the last three decades, this development has solidified Blue Lagoon Iceland as a globally recognized hospitality company encompassing transformative spas, award-winning hotels and restaurants, and much more. However, the company's dedication to creating a safe workplace, quality-driven tourism, and offerings rooted in the principles of sustainability and the sanctity of Iceland's natural resources has remained the same.
>> bluelagoon.com
>> Booth E2333