---
Calgary's BMO Centre gets a world-class expansion
---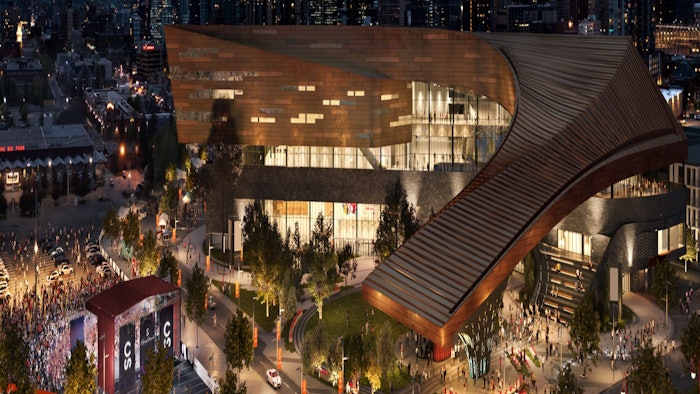 Calgary already offers much to draw in visitors for work and recreation, but starting next summer, it will add another huge reason for businesses to check out the city. After years of planning, design, demolition and construction, Calgary's largest meeting venue, the BMO Centre, is getting even bigger. It is doubling in size to more than 1 million square feet to accommodate hosting large conventions.
The expanded BMO Centre will be unrecognizable. In 1980, the building was originally known as the Round Up Centre, an agricultural building with a show arena surrounded by stalls.
"It took about zero months to figure out that there was a need in Calgary for trade and consumer show space, so it quickly turned into that kind of space," said Greg Newton, general manager, BMO Centre & Stampede Park Events.
Between 1980 and pre-expansion works, the Calgary Stampede added an impressive ballroom here and an additional exhibition hall there to accommodate the growing needs of the community over the years. In pre-expansion capacity, the venue hosts more than 1,200 events annually, including corporate Christmas parties, fundraising galas and trade exhibitions. Even with these updates, what continued to elude the venue was convention business; the BMO Centre lacked the ancillary meeting rooms and space required to transform it from an exhibition center into a legitimate convention center. In 2015, the organization made it a priority to change that, and with support from all three tiers of government, they spent the next several years amassing a team that would make the vision a reality.
"We think it's a really striking building," Newton said. "Convention centers can be big and bland and lack personality. We've added a ton of personality to this venue. It's going to be absolutely stunning."
As remarkable as the outside is, the inside is even more impressive. Every element contributes to making the spaces both welcoming and functional. The new structure consists of three levels—350,000 square feet of contiguous exhibition space on the ground floor, 38 state-of-the-art meeting rooms on the second floor bathed in natural light from a ribbon of windows and two spectacular ballrooms totaling 70,000 square feet on the top floor.
There are unexpected touches at every turn. A 3,000-square-foot corner meeting room opens to a private outdoor balcony that is 11,000 square feet in size, fully plumbed and ready for gas heaters, bars and BBQs.
"It's a little gem. People are going to look at this and say it's not like any other convention center they've experienced," Newton said.
>> venues.calgarystampede.com
>> Booth D3110