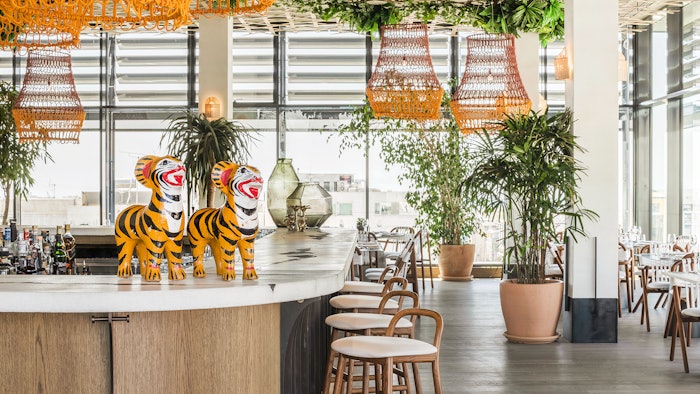 Following a major expansion spanning two years, the Grand Hyatt Athens is now the largest Grant Hyatt in Europe.
The common areas on the ground floor and the hallways to the rooms on all eight floors have all been designed to create one single building. In terms of accommodations, 227 new rooms and suites were added, bringing the total number of rooms at the Grand Hyatt Athens to 548. Among them: suites with their own private pool, something unique for a city hotel in Athens.
The hotel's interior design follows the line of modern elegance and abstract luxury, with materials such as marble, wood and bronze, and patterns that hint at classical Greek forms. An essential part of the ambiance at the Grand Hyatt Athens is art. Found throughout the hotel, all works of art are created by well-known Greek artists: paintings, photographs and sculptures that recall classical beauty in a contemporary way.
In the Grand Hyatt Athens' new wing are a multitude of conference and event spaces that occupy three levels and total nearly 47,000 square feet. These spaces include executive lounges, meeting and syndicate rooms, spaces for interviews and areas for private dining. Among them is the Caryatids ballroom on the ground floor, with a capacity to host 1,000 guests—the only ballroom of its kind at this size with natural daylight in the city.
>> hyatt.com
>> Booth E2041